How to Set-up and Use the SAKA® Self Advancing Knee Ascender
SAKA ™  a brief explanation.
Some people, maybe 1%, report that their SAKA is ripped the first time they used it. It is built that way.
With any skill, proper form and tool use is important.  "Rope walking" sounds easy enough but it is not, years of learning to use your feet for balance, riding bikes and taking steps with forward motion must be overcome.  Use your feet like pistons, straight up and down.  You will be efficient and have success with the SAKA.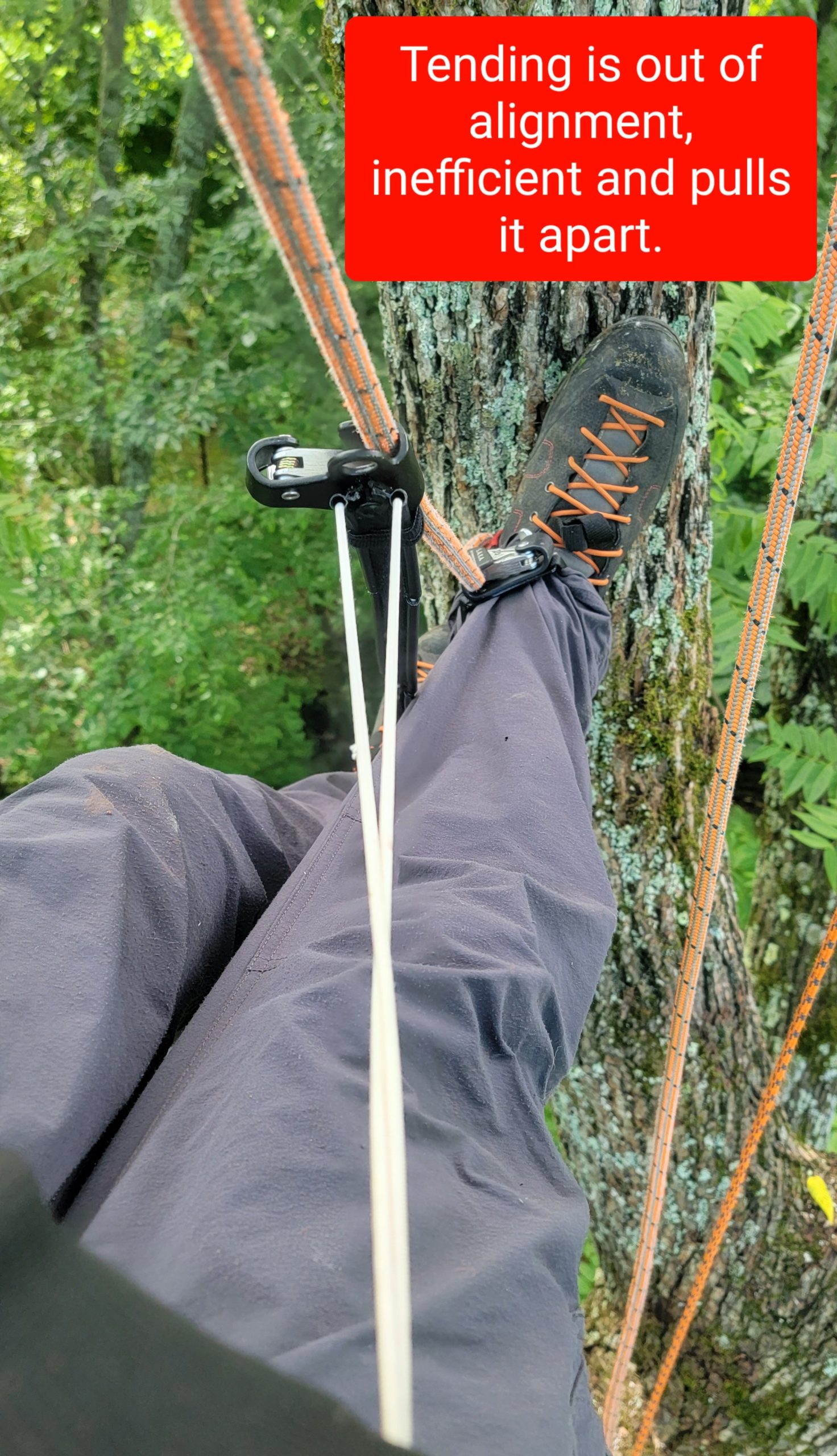 This is the most efficient motion for your feet on a rope.  Side by side and straight up and down like pistons.  Let your knees, hips and ankles learn to move up a rope.  Learn this early and you will be successful in the long "run".
The impoved footloop explained.
There are many ways to configure the length of the weight bearing tether on both the SAKA™ and SAKAmini.  This is one suggested method and the way it comes packaged.  Keeping the crabiner oriented correctly to obtain the 4kN rated strength is important.  
A couple of storage options.  My preference for end of ascent is around my leg and under the pad of my climbing harness.
Any questions can be address to richard@climbinginnovations.com